Santa's Helpers Stocking Project

KOR Properties is stuffing stockings to help children in need this holiday season!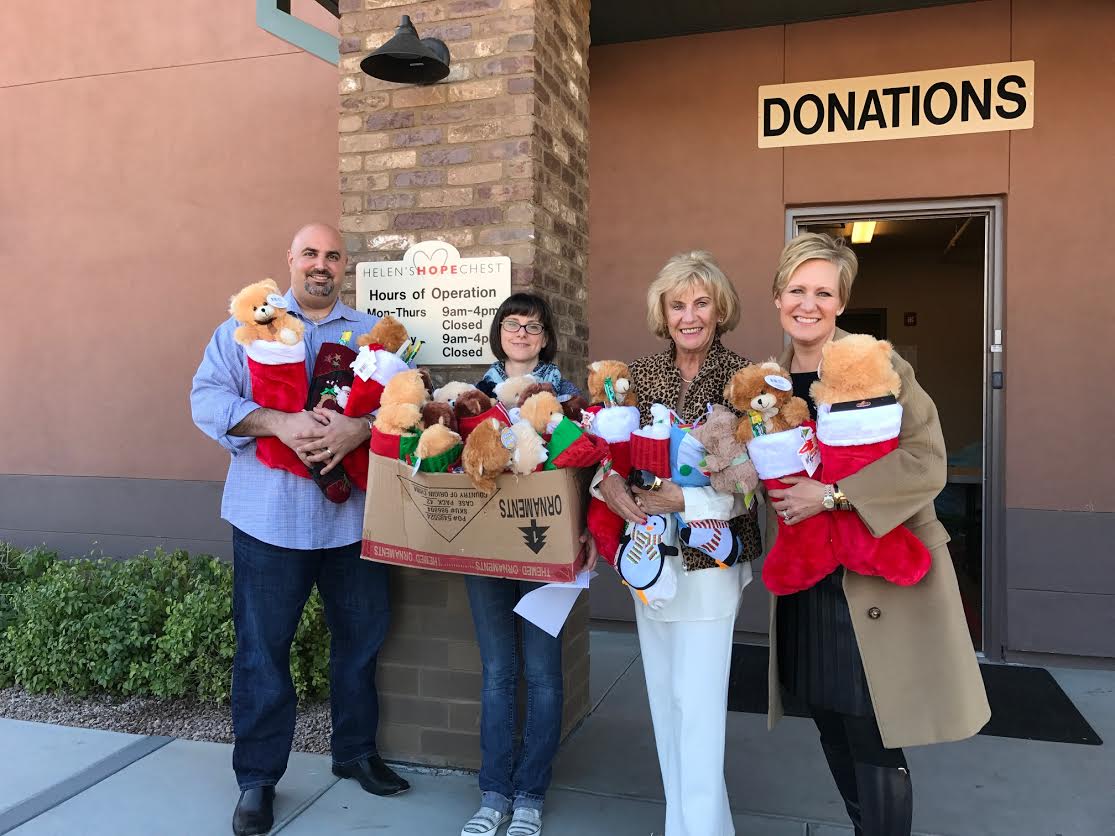 John Karadsheh, Katie Pompay, Executive Director of Helen's Hope Chest, Christina Ovando & Natascha Ovando-Karadsheh dropping off stockings at Helen's Hope Chest – December 2016

KOR Properties is once again partnering with local charity Helen's Hope Chest to help children in need this holiday season. Helen's Hope Chest is an amazing local organization which provides valuable services to foster children in our community. Did you know that there are almost 18,000 children currently in foster care in Arizona? Last year, thanks to the incredible generosity of our KOR Family, we were able to provide over 200 Christmas stockings to children need. This year we hope to DOUBLE our contribution! Please join us again to help make this Christmas season a little brighter for all the kids in our community!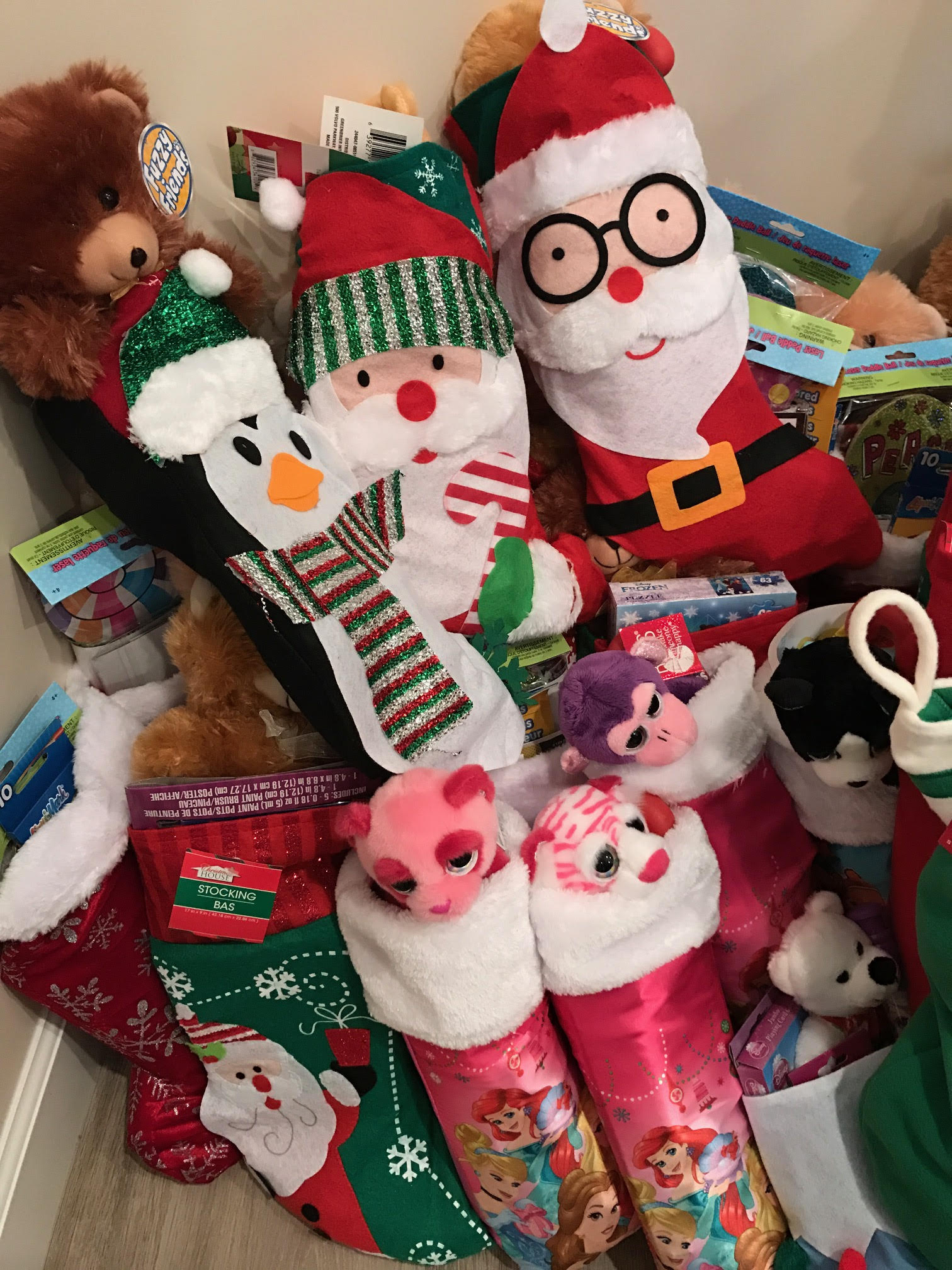 Such adorable stockings!



How to be a Santa's Helper:
Commit to filling a stocking (this is a great project for the entire family/office/classroom). Please email us at

NataschaK@KORproperties.com

with the number of stockings you are committing to fill.

The budget for each stocking should be $15-$20. Empty stockings are available for $1 at Dollar Tree and other dollar stores. Please do not exceed $20 on each stocking, instead, just take on another stocking!

Stocking items should be new and unwrapped, and may not be perishable. Target and Michael's have great stocking stuffers in their dollar sections starting in November. They sell out quickly, so stock up early 🙂

We are filling stockings for boys and girls ranging between 3 and 10 years of age. Please include a cuddly stuffed animal and some non-peanut candy in each stocking (a full-sized candy bar is always a treat). The dollar stores have great stuffed animals at reasonable prices. Other great stocking stuffer ideas include:

– Bouncy balls (3″ or larger) and foam footballs
– Playing cards or card games like Uno, Spot It, or Old Maid
– Backpack pals
– Fun pens and markers (i.e. gel pens, glitter pens, scented markers)
– Joke books or puzzle books (word searches, suduko, kid crosswords, coloring books)
– Small note books and stickers
– Lego Minifigures, Silly Putty
– Flash light or clip-on book light (include batteries)
– Fuzzy socks or glow in the dark rings or necklaces


Drop off or request a pick up! You may deliver your stuffed stockings to the KOR Properties offices at 4320 E. Brown Road, Suite 106, Mesa 85205 on Nov 27th and Nov 28th between 9am- 4pm or we will happily swing by and pick up the stockings from you.

Please just email us at NataschaK@KORproperties.com or call Natascha at 602-909-4995 to request a pick up.



If you don't have the time to stuff a stocking, we will happily accept donations and do all the work for you. Many of our clients did this last year and our kids had fun stuffing the stockings and playing Santa!
Thank you so much for joining us in this worthy project! We are excited to see what we can all do this year!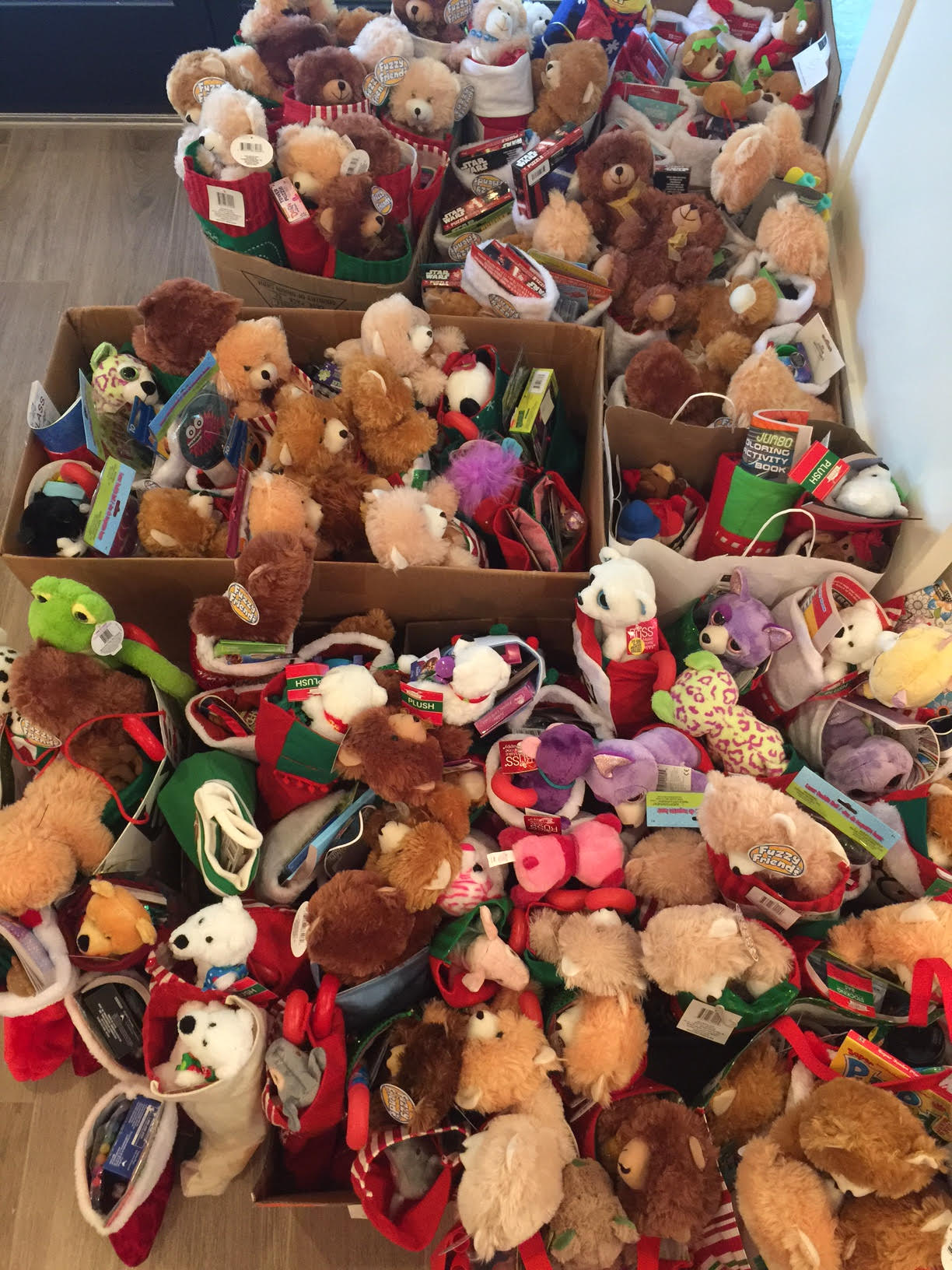 Our office was filled with beautiful stockings from our Santa's Helpers!