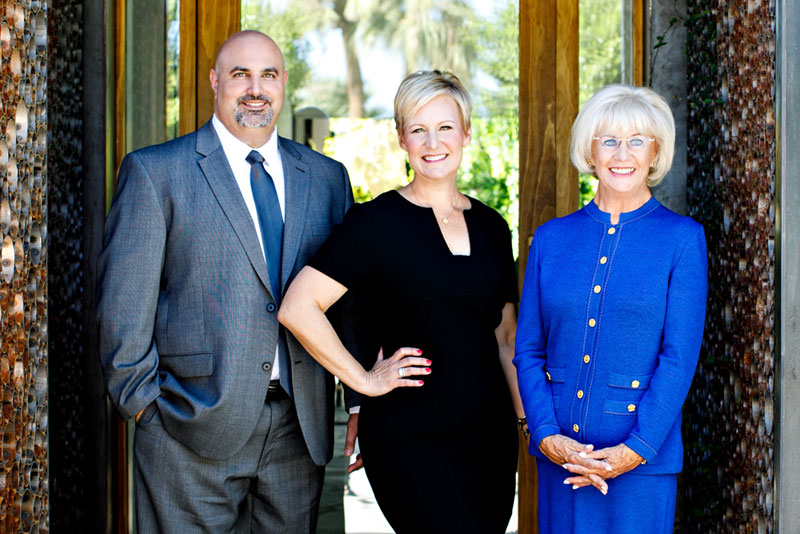 Valley Real Estate Experts Since 1972
Our family has been in the Arizona real estate business since 1972 and we understand that buying or selling a home is more than just a business transaction. For over 40 years, we have built our reputation on personalized service, market knowledge, honesty, and professional integrity. We take great pride in building long-term relationships and work collaboratively to help our clients best achieve their real estate goals.
With today's volume of available real estate data, buyers and sellers need experienced local experts who can efficiently guide them through the buying and selling process. With our specialized knowledge of the Phoenix metro market and extensive transaction and negotiation experience, we are your trusted source for real estate industry insight and advice.

Our Approach
We pride ourselves on providing excellent service to our clients. We pledge to always keep our clients informed and advocate on their behalf through every step of the real estate process. We prefer not to use assistants, and instead personally handle each transaction detail. Real estate is our family business and we look forward to continuing to work with buyers, sellers, and investors for another 40 years to come.
John Karadsheh
, Owner/Designated Broker
Natascha Ovando-Karadsheh
, Owner/REALTOR ®
Christina Ovando
, Owner/REALTOR ®