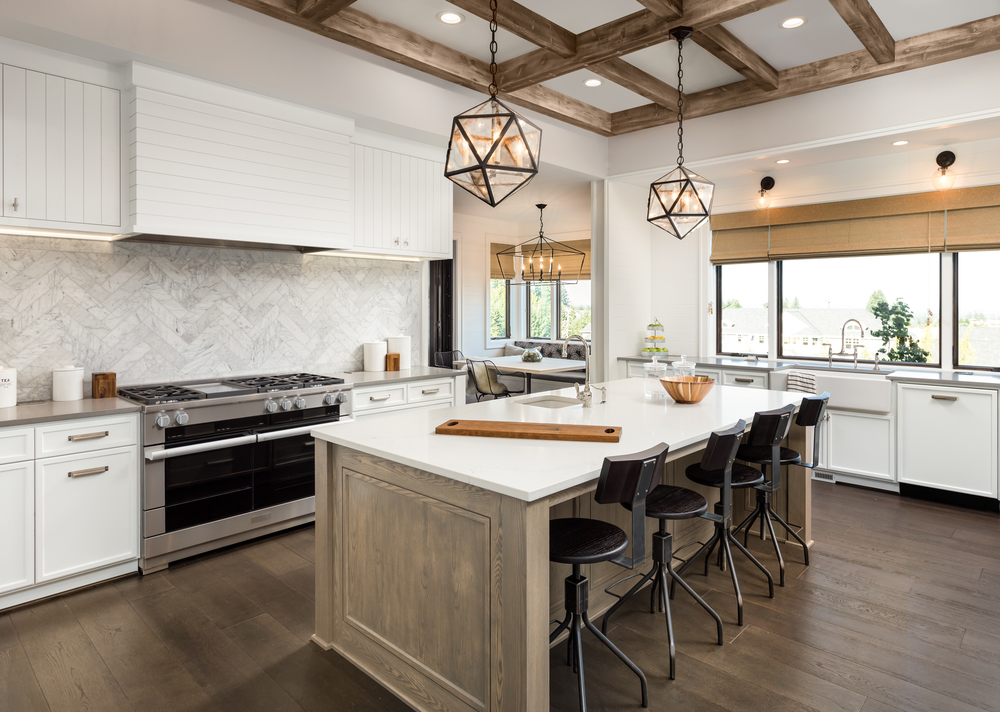 Now that new home construction is on the rise again, homes that are 10+ years are suddenly showing increasing signs of aging. Today's interiors are so different from what had been built in the market previously, that sellers are finding that they need to update in order to sell, or they have to price their homes accordingly.

Buyers are more savvy than ever because, for the last decade, they have been immersed in HGTV, Pinterest, and Houzz. Buyers are not on the hunt for dark Tuscan decor as they were 15 years ago. Buyers want a clean, neutral, Fixer Upper look, and we are seeing that modern farmhouse trend at every price point across the Valley from renovated properties at $250,000 to builder specs at $5 million.

The key to remodeling is to spend your money wisely on the things that will give you the most bang for your buck. We are always happy to come out to your home and help you evaluate where your money will be best spent for future resale. We hate for our clients to spend money that we can't get back out of the house down the road!

Here are some of the remodeling projects that we find have the best return on investment:

PAINT
This is always the least expensive way to enhance your home. Today's trends are all about light and bright. We have definitely moved past muddy tans, reds and dark browns…and even the grays are on the way out. Warm whites and light greiges with white trim are the way to go. If you only have the budget for one thing, a fresh coat of paint is always a good decision.

FRONT DOOR
Your front door is the first impression your house makes. In some cases, the best idea is to replace the door, while in others, the best plan is to repaint or refinish the door. Either way, a new looking front door enhances curb appeal and is a relatively affordable upgrade.

LIGHTING & HARDWARE
New lighting and door hardware always makes a home look updated. Oil rubbed bronze has long been the standard for replacing shiny brass. However, now we are also seeing a resurgence of brushed nickel, antiqued brass and chrome as interiors take on a more modern feel. This is also an inexpensive way to get an updated look for your house.

LANDSCAPING
If you have ever watched HGTV then you know that landscaping can make all the difference in your curb appeal. Look at your plants. Do they need to be replaced? Evaluate your backyard and think about how you can make it into more of a secondary living space. Buyers love to see outdoor living spaces, and again, you might as well enjoy your yard before you go to sell!

FLOORING UPDATE
The floors really set the stage for your home. We have just had several clients replace the tile in their homes with long, wide wood plank tile flooring and the difference is absolutely unbelievable. For carpeting, the trend is definitely toward low pile patterned carpet and this also makes a huge difference in the look of a home. We won't lie, changing flooring is a hassle, but we promise it will be worth it!

KITCHEN REFRESH
Updating your kitchen can begin with painting cabinets (hide the oak grain), changing counters (think neutral quartz and not granite), adding/changing out the backsplash, and upgrading the lighting and hardware. However, don't just renovate your kitchen to sell the house. According to Houselogic.com, "Eighty-two percent of homeowners said their updated kitchen gave them a greater desire to be at home." The great news is that if you sell within five years of remodeling, an appraiser will give you a large percentage of the value of what was spent on the kitchen remodel (just not over 10% of the home's value). Consequently, a well done refresh will often get you a better return than an over the top remodel.

Most importantly, make a plan and pace yourself. We are all busy and remodels can be costly and time consuming. Work on one or two projects at a time, and, before you know it, you will have a house that is ready to list or ready to enjoy for years to come!