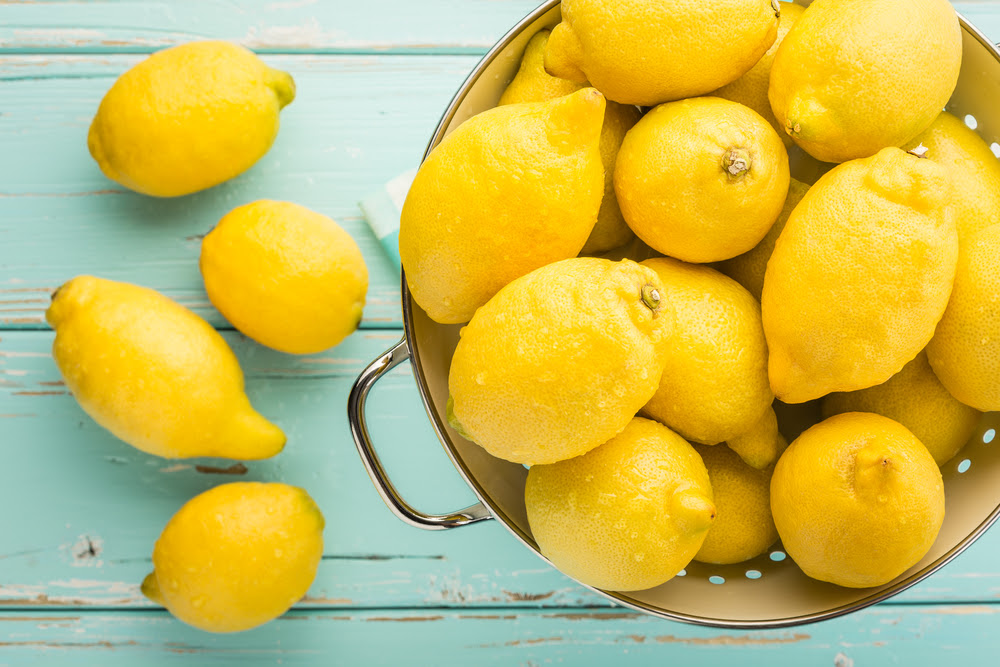 There is nothing better than the smell of fresh lemons! They are still plentiful in the area and as one of nature's most versatile fruits, lemons make for great decor, brighten sweet and savory dishes, and can help keep you healthy. Check out my favorite recipe for Lemon Poppyseed Cake below – a perfect make ahead recipe for your stay-at-home Easter Brunch!
6 Great Uses for Lemons
#1 Flavor
Our go-to dressing is 1 part lemon juice to 1 part extra virgin olive oil, a pinch of sea salt and a touch of honey. Perfect for salads made of kale, brussels sprouts, grains and other mixed greens. Take this same dressing and add some chopped garlic for a quick chicken marinade.
#2 Clean
Rub a half a lemon and a pinch of kosher salt over your cutting board and let it sit for 20 minutes. A natural way to clean up! Here are
many more ways
to use lemons to clean your home!
#3 Boost Immunity
Did you know a whole lemon contains 139 percent of the recommended daily vitamin C? The age old drink of hot water with lemon juice is the perfect way to start or end each day.
Looking for a quarantine cocktail? Try Ina Garten's Lemon Drop Martini!
#4 Decorate
Fill a large clear vase or white bowl with fresh lemons for some spring inspired decor on your counter or table. Pretty and useful too!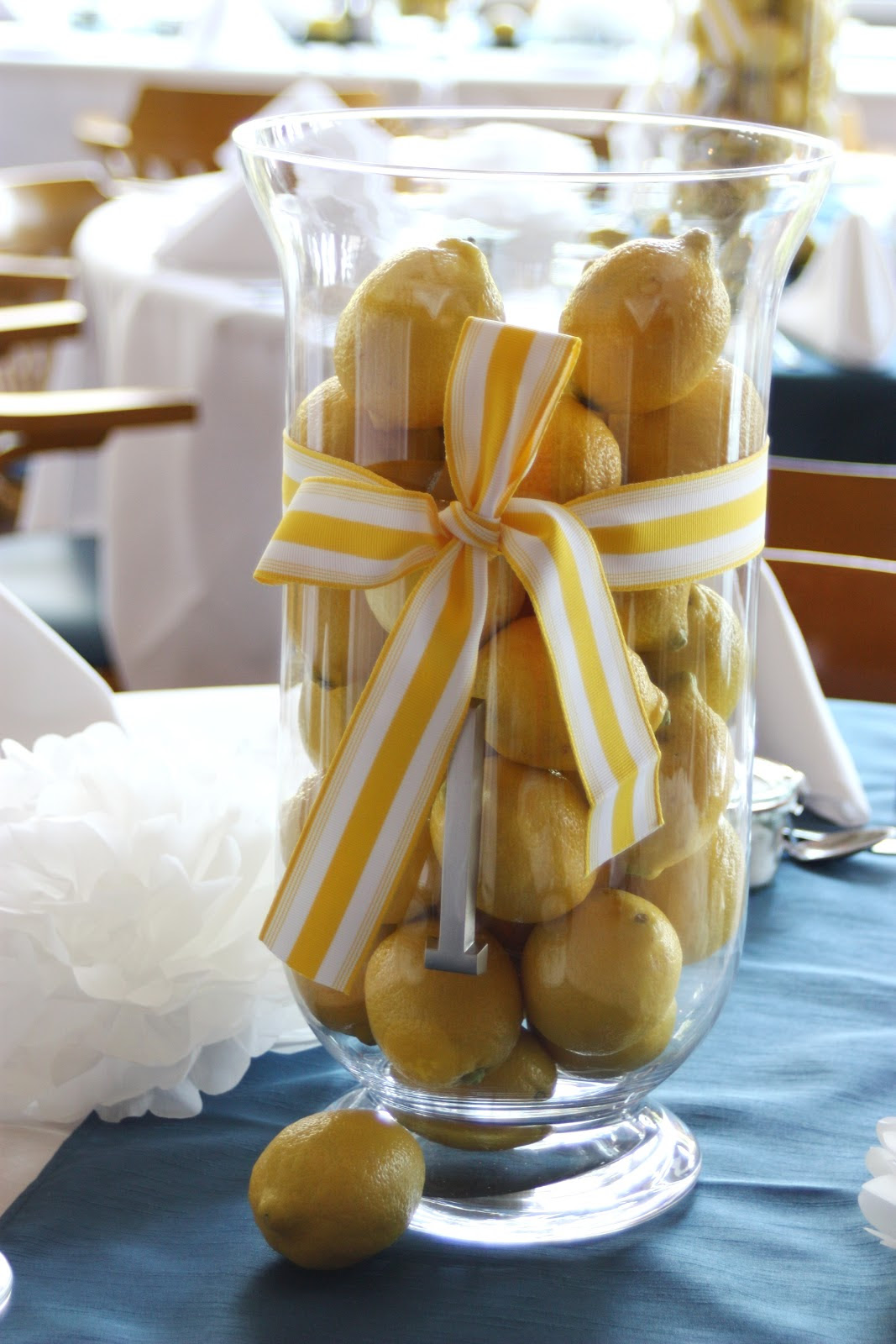 #5 Freeze
Zest lemons and freeze the zest by the tablespoon in small ziploc bags. Use the zest for cakes (like the one below!), salads, and marinades. After zesting, juice the lemons and freeze the juice for future use.
#6 Make Cake!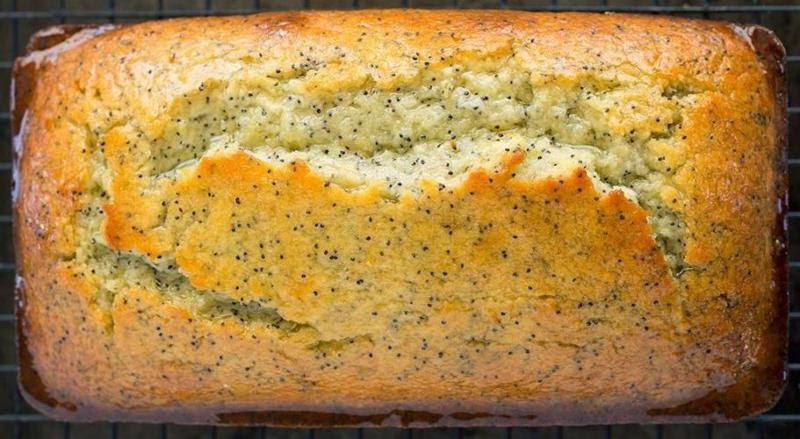 From The Cake Bible by Rose Levy Beranbaum
Link to recipe here

All ingredients should be at room temperature.
3 tablespoons milk
3 large eggs
1 1/2 teaspoons vanilla extract
1 1/2 cups sifted cake flour
3/4 cup white sugar
3/4 teaspoon baking powder
1/4 teaspoon salt
1 tablespoon loosely packed grated lemon zest
3 tablespoons poppy seeds
13 tablespoons unsalted butter, must be softened
Lemon Syrup
1/4 + 2 tablespoons sugar
1/4 cup freshly squeezed lemon juice
Preparation
1. Grease one 8-inch by 4-inch by 2 1/2-inch loaf pan loaf pan. Line the bottom with parchment or wax paper, and then grease again and flour.

2. Preheat oven to 350°F.

3. In a medium bowl lightly combine the milk, eggs, and vanilla.

4. In a large mixing bowl using the whisk attachment, combine the dry ingredients, including the lemon zest and poppy seeds, and mix on low speed for 30 seconds to blend. Add the butter and half the egg mixture. Mix on low speed until the dry ingredients are moistened. Increase to medium speed (high speed if using a hand mixer) and beat for 1 minute to aerate and develop the cake's structure.

5. Scrape down the sides. Gradually add the remaining egg mixture in 2 batches, beating for 20 seconds after each addition to incorporate the ingredients and strengthen the structure. Scrape down the sides.

6. Scrape the batter into the prepared pan and smooth the surface with a spatula. The batter will be almost 1/2 inch from the top of a 4-cup loaf pan. (If your pan is slightly smaller, use any excess batter for cupcakes.) Bakes 55 to 65 minutes or until a wooden toothpick inserted in the center comes out clean. Cover loosely with buttered foil after 30 minutes to prevent overbrowning. The cake should start to shrink from the sides of the pan only after removal from the oven.
7. Shortly before the cake is done, prepare the Lemon Syrup: In a small pan over medium heat, stir the sugar and lemon juice until dissolved. As soon as the cake comes out of the oven, place the pan on a rack, poke the cake all over with a wire tester, and brush it with 1/2 the syrup. Cool in the pan for 10 minutes. Loosen the sides with a spatula and invert it onto a greased wire rack. Poke the bottom of the cake with the wire tester, brush it with some syrup, and reinvert onto a greased wire rack. Brush the sides with the remaining syrup and allow to cool before wrapping airtight.

8. Store 24 hours before eating to give the syrup a chance to distribute evenly. The syrup will keep the cake fresh a few days longer than a cake without syrup. The cake will keep several months in the freezer as well.