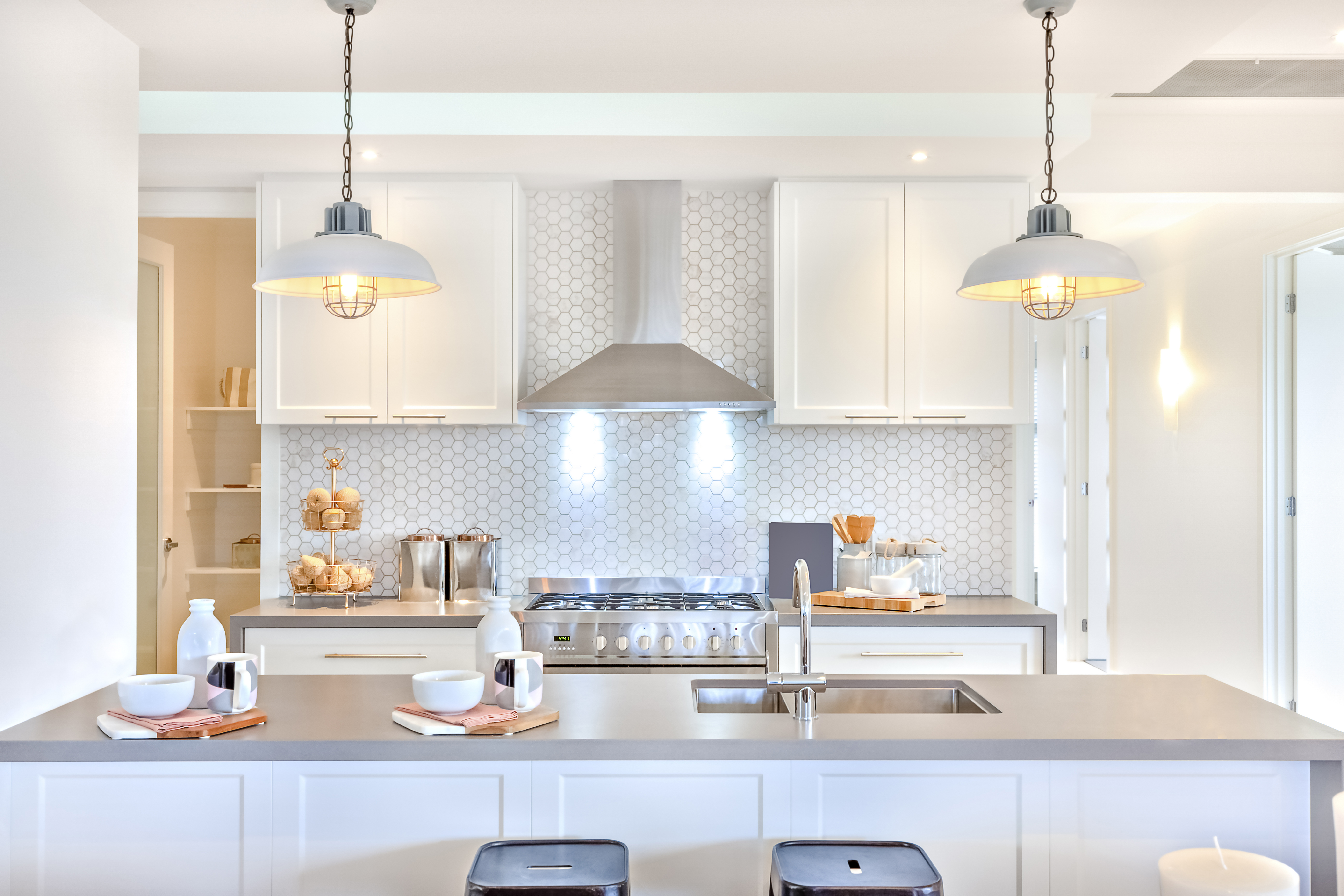 How To Find Your Dream Home!

When we take buyers out to find their dream home, we understand that we are embarking on a journey. We want buyers to not only feel emotionally comfortable with the home they choose, but also confident that the home they select is affordable and a good investment in today's market.

So how do you go about starting to find the right home when there are upwards of 20,000 homes on the market? How do you begin to narrow it down and find the house that is right for you?
For some homebuyers, shopping for a home is neighborhood driven. They want a particular school district or planned community. For others, the combination of features outweighs the area. A three-car garage and a pool may take priority over the cross streets.
We believe that finding the perfect home requires a balance of location and features and, just like the buyers on HGTV's House Hunters, there will be some compromises to make along the way.
How Much Home Can We Buy?

The most important thing to do when you start home shopping is to make a list of your priorities. The easiest place to start is with price. Talk to a lender before you start the process to first find out how much home you can afford (check our resources page for a list of lenders we have worked with). As interest rates creep upward, be aware that the amount you can qualify for can also change with the rate.

So often buyers qualify for x amount and they look online at x + 15%. In this market, sellers certainly aren't coming down 15% or even 5%, so the homes the buyers start looking at are often out of their range. This is a challenge because buyers are then disappointed by what is actually in their price range, as opposed to excited when they find a great house they can afford
My New House Will Have…

Rank the five most important elements you would like in your next home such as: neighborhood, square footage, number of bedrooms, number of bathrooms, number of garages, lot size, pool, etc. The top items should all be things that are fixed items. For example, while most buyers prefer granite counters to laminate, counters can be changed so they shouldn't be a top five priority. On the other hand, adding a garage is not so easy, so your garage needs need to rank toward the top.
In The Next House We Will…

Most people begin dreaming about their new home before they ever start touring homes. We always think it is incredibly helpful to really envision yourself living in your new home and try to define how that translates into home features. Do you want to start entertaining? Then you may want to focus on finding an open plan with a great patio. Have you always wanted to restore cars? Then perhaps a three-car garage is something you need to place in your search.
In Five Years

As you start your search, it is also very important to weigh your priorities with your future in mind. You may be shopping as newlyweds and looking for a first home. While a great pool may be a priority now, a cul-de-sac lot with a great area out front for tricycle riding might be something you want to consider for the future. Or perhaps you are thinking of downsizing so you can travel more when you retire. You may want to evaluate the landscaping and home maintenance requirements to make sure that the home is easy to lock and leave. A little forward planning will help you be happy in your home for years to come.

Be Represented!
We are confident we can find you the perfect home! We not only actively research properties for ourbuyers, we also actively advocate for them to make sure they are getting the best possible deal. I have worked with hundreds of happy buyersand would love to help you find your perfect home too! Please don't hesitate to call us, John Karadsheh or Natascha Karadsheh at KOR Properties 480-568-8680 with any home buying questions or to set up a real time custom search. We are ready to work for you!