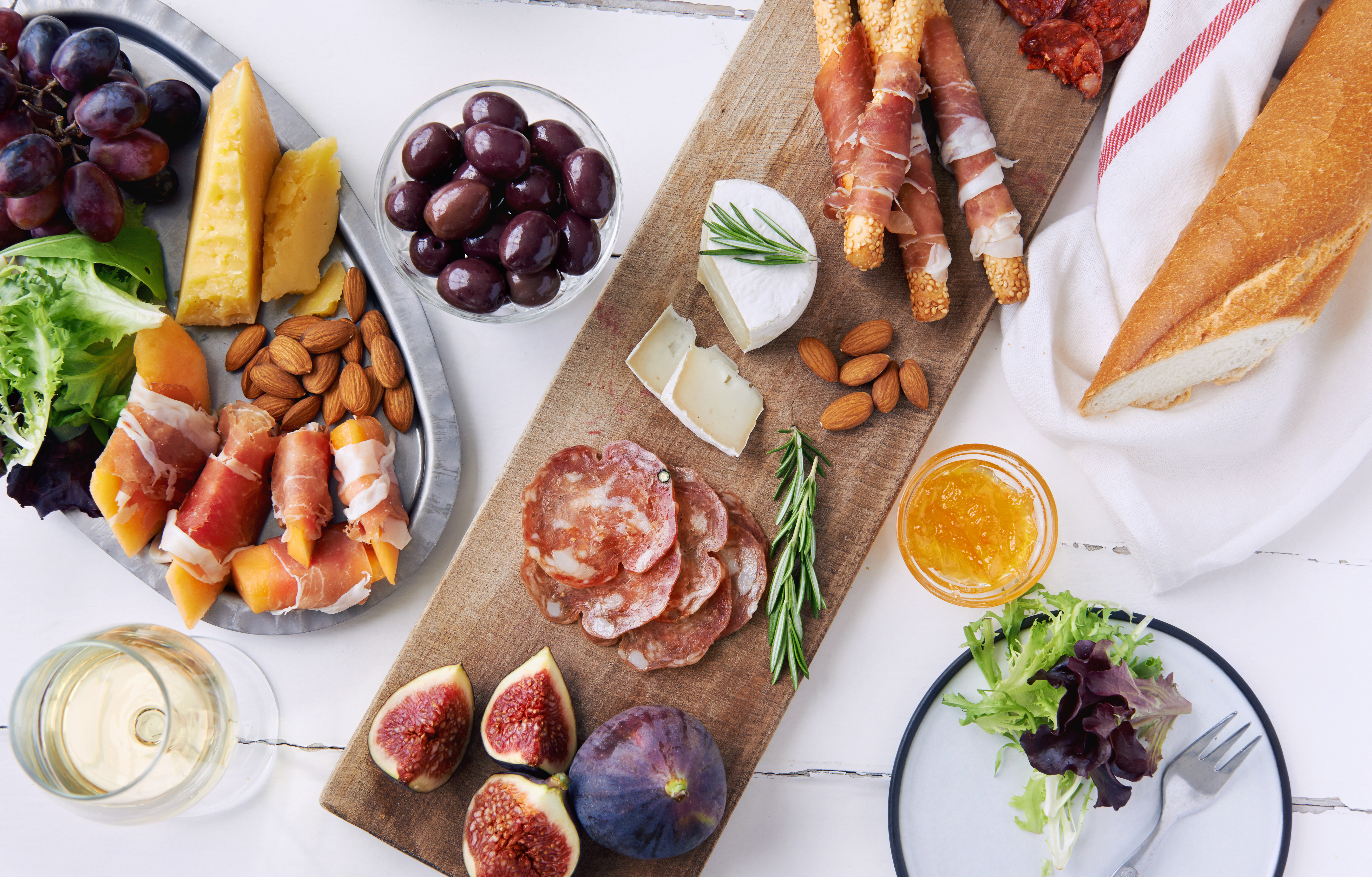 So many of us purchase our homes with the aim to entertain, but, when it comes down to it, very few of us actually have people over to our homes. We are busy. It seems stressful. Our houses are never clean enough. Scandal is on TV.
This spring, we challenge you to change it up and celebrate life!Our homes can do more than just provide us with shelter. Having people around our table is the foundation of friendship, community, and a happy heart. In a home, people relax, ideas exchange more easily, and conversations can develop without interruption. That intimacy is tough to replicate in a noisy restaurant where tables need to be turned.
How To:
The key to being a happy host/hostess is to keep it simple…serve a cheeseboard, crusty baguette, fresh veggies, and a bottle of wine. Add a bit of salami, smoked salmon, and hummus and you have a perfect meal. Splurge on some great chocolate or artisian ice creams for dessert and your guests will be singing your praises.
Entertaining Tips:
1) Dim the lights and place simple unscented votive candles everywhere.
2) Download a great playlist that won't put your guests to sleep.
3) Leave enough time to have a glass of wine before guests arrive. A relaxed host/hostess is the best recipe for a good party.
4) Be ok with less than perfect – shut bedroom doors and playrooms. Your friends will still like you if you aren't perfect and they certainly aren't coming over to inspect your closets.
6) Stretch your guest list, mix people together that don't know each other.
7)Put something living on the table or buffet…a pot of herbs, fresh flowers, orchids, or even a bowl of freshly picked lemons. Look in your yard for inspiration – bougainvillea flowers always look great!
What To Do:
Talk…of course!
Play cards
Go retro with Monopoly, Crazy Eights, or Charades.

Try a blind wine tasting
Where To Buy Party Food:

Whole Foods:
Cheeses, fig and cherry jam for cheese, honeycomb in season, olives, dried meats, interesting crackers, roasted vegetables on the salad bar, exotic fruits, fresh veggies, sushi, bread, wine, flowers,
Trader Joe's:
Cheeses, dips, salami, sugared nuts, roasted peppers, crackers, veggies, berries, frozen French macarons, frozen chocolate mousse cake, frozen appetizers, cookies, snack foods, wine, flowers
AJ's :
Interesting chocolates and ice creams, exotic fruits, edible flowers, great wine advice, pretty fruit tarts, cocktail napkins, sushi, flowers
Farmer's Markets:
Great spreads and dips, beautiful produce, interesting accoutrements, fresh bread
Pane Bianco:
Foccacia pizza bread, gorgeous fresh rustic bread, amazing olive oil for dipping, sandwiches, rice pudding