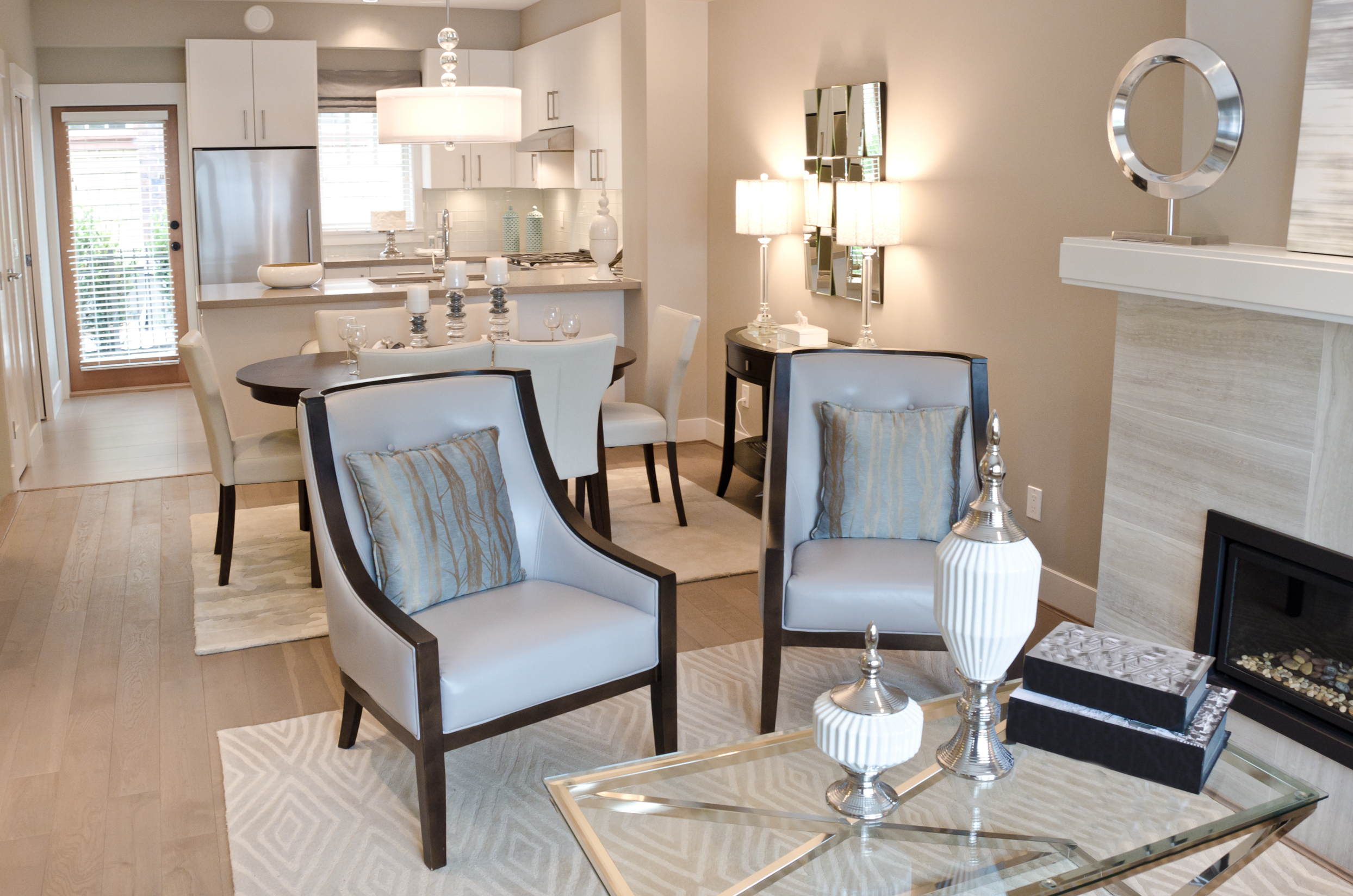 Even though our family lives, eats, and breathes real estate, we are still captivated by HGTV. From shopping for apartments in Paris to remodeling historic homes in Texas, we are intrigued by the all the properties and their transformations. The one thing we can't deny is that HGTV has impacted the way we all view, remodel, and value property.
1) We Are Living in the Era of the Open Plan
Until HGTV came along, a kitchen open to the family room was something nice to have. Now it is a must. Open plans are one of the top items on buyers' wish lists, all new homes have them, and they appropriately reflect the continuing trends of informal entertaining, media centered living, and airy spaces.
2) We All Need An Island
Some HGTV shows will actually show you how to buy an island in the Caribbean, but in this case we are talking about kitchens. The kitchen island has truly replaced the kitchen table as the place for breakfast, lunch, dinner, working, homework, and party buffets. It may be the most useful piece of "furniture" in the whole house. So give your island the attention it deserves with stonework, storage, and pendant lighting.

3) Curb Appeal Matters
HGTV has taught us that landscaping simply wears out. Plants age, styles change, and a landscape refresh is a great way add value to your property.

4) Patios Rule
Outdoor living spaces have become more important than home offices and formal living spaces. These spaces are now being treated as an extension of the inside living space and are designed accordingly.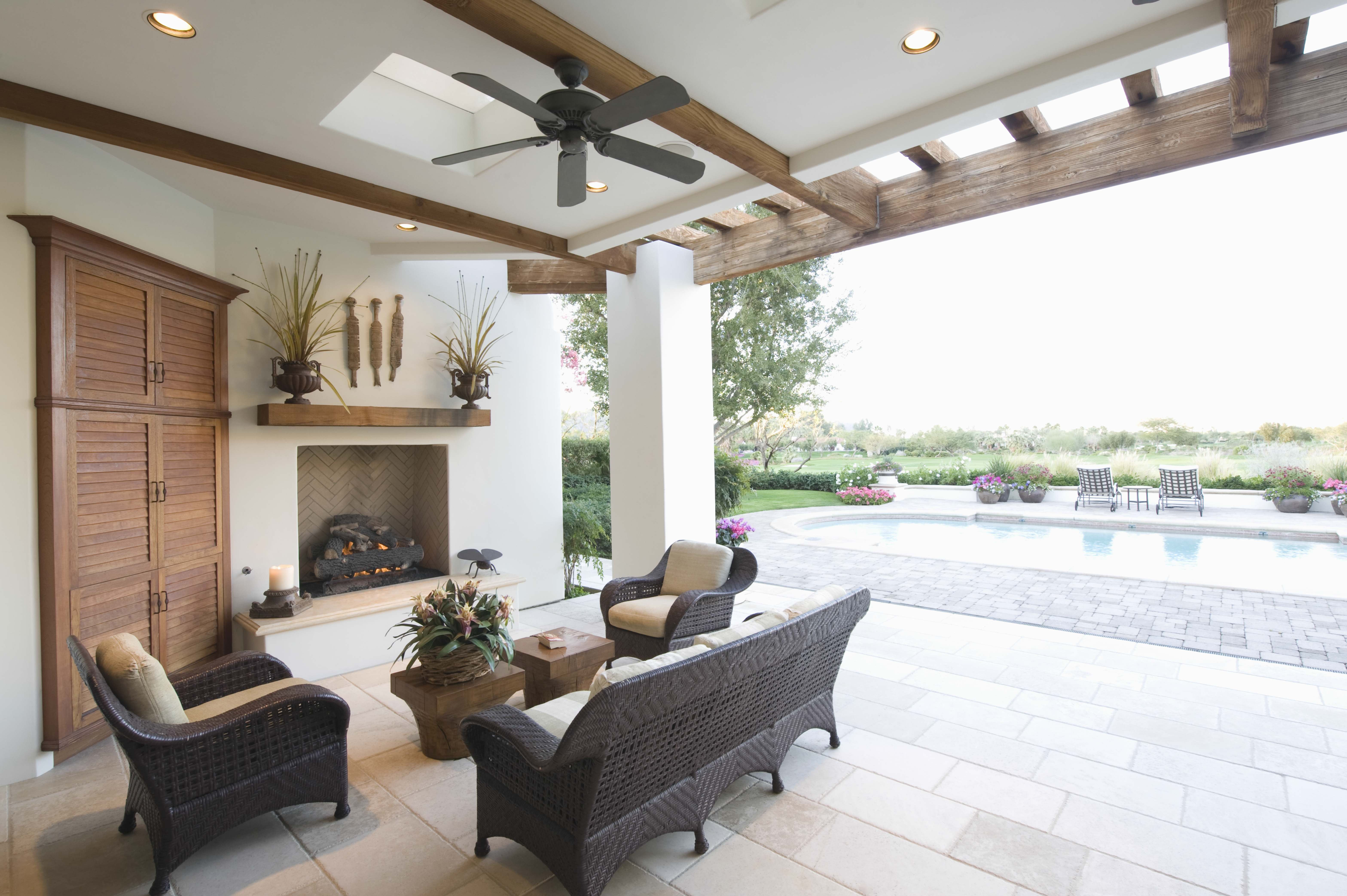 5) Check the Numbers Before You Get Too Excited
When it comes to remodeling, we always question how the HGTV remodelers do such extensive work for so little money. Before you move ahead with your remodel, get some real bids from contractors you trust.

6) There Will Be Hiccups
Every TV remodel episode has a glitch – good for TV but not so good in the real world. If you are planning on remodeling, factor a 20% contingency into your remodeling budget so you aren't caught by surprise.

7) Furniture and Décor Make The House
The houses on HGTV are so appealing because of how they are styled. Without thoughtful furnishings you will never achieve "the look" – so be sure to include an allowance for furnishings in your budget.

8) Finding A Perfect House is Rarely Possible
HGTV has shown us the reality that all buyers are faced with choices. Should you choose location or square footage, a 3 car garage or swimming pool, a move-in ready gem or a fixer-upper? There will always be choices to make when house hunting but through compromise you can find happiness.

9) Any Size Home Can Be A Gem
Stylish homes are possible at any price point. Thoughtfully plan one room at a time and you can achieve your HGTV dream home (although it will take longer than 30 minutes).

10) Make It Personal
Adding thoughtful elements that reflect your personality, heritage, and interests make a home interesting. Your space should represent what you love most about your life!

Maybe we should watch less HGTV, but it is the perfect guilty pleasure… and after all it is research!