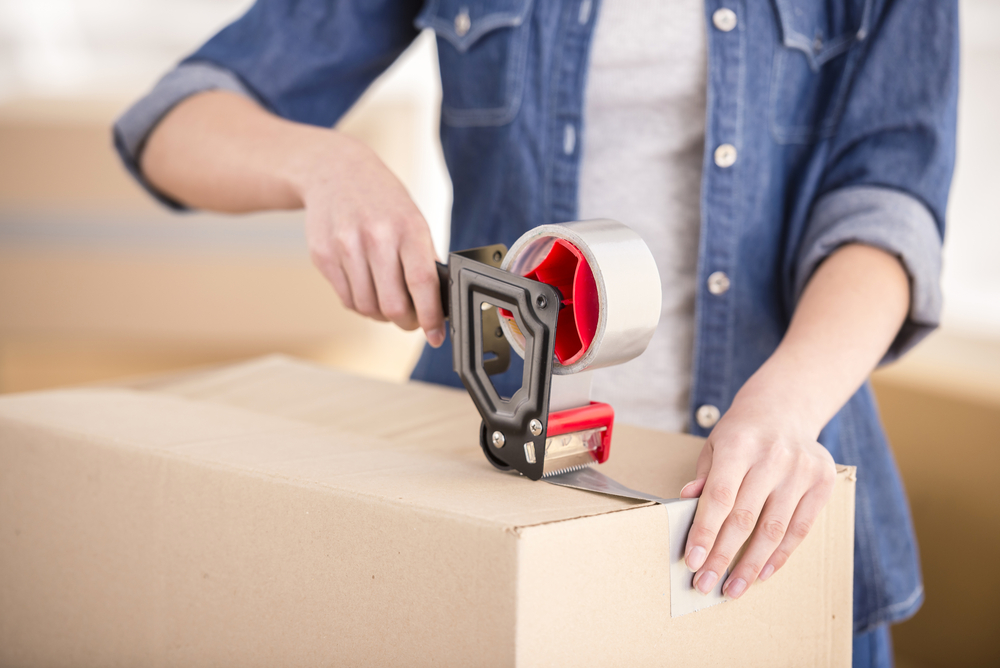 Last week, we hosted an open house at one of our listings in Phoenix and had over 50 people come through. Incredibly, 80% of those buyers driving around in the oppressive 114 degree heat were here from out of state: California, Oregon, Washington, New York, New Jersey, Hawaii, and Colorado. Many were already renting and looking to buy (some even just staying in Air B&Bs), while others were visiting for the weekend to check out Phoenix for a future move. Without exception, all were excited about what was happening in the Valley and ready to leave their more expensive states behind.

While a lack of inventory has caused a bit of a real estate slow down across the country, Maricopa County is perfectly poised for continued success. Here are a few reasons why we think residents from California and other states will keep driving our growth in the Valley:

1) Outmigration. All of our personal experiences in the field this year have shown us that more and more people are moving here from other states. In fact, 23% of out of state buyers looking in Phoenix were from Los Angeles in the first three months of this year. High taxes and a lack of housing affordability continue to motivate both individuals and corporations to make a move.

2) Housing Values. Even though home prices are rising faster here than in the rest of the country (a staggering 8.8% increase over Q2 last year) our median sales prices remain incredibly attractive.
Median Home Sales Price:
Maricopa County $ 272,000
San Diego $ 622,300
Los Angeles $ 677,400
San Francisco $1,328,500
Portland $ 425,500
Denver $ 405,100
Oahu $ 775,000

3) Jobs. We have them. Our 3.2% employment growth is double the national average of 1.6%. Unlike our last economic boom when a high percentage of jobs were based in construction, we now have a broad base of available employment ranging from tech to manufacturing and education to healthcare. While national job and wage growth slowed in June, Paychex reported a 4.55 percent growth of hourly earnings in Arizona and a 5.07 percent growth of wages in Phoenix.

4) Forward Inventory. Even though housing inventory is 7.8% lower than last year, some think that the amount of home building going on in the Valley is indicative of a market bubble. This is not at all the case. During 2005-2006 we were building about 60,000 homes per year. In the 2009-2011, we were only building around 10,000 new homes. Last year, we built around 20,000 homes and the hope is that we will hit about 23,000 this year. To meet demand, we need about 30,000-35,000 new homes per year. So, no bubble and we need to keep building. The great news is that in 2018 so far, 100s of millions of dollars worth of land has been purchased by developers from all over the country and those investments should begin to filter through to housing in the coming years.

5) Visitors. Before people move they visit and four times more Californians visit Arizona than from any other state. In 2017, we had 43.9 million visitors to Arizona. As of May, our year-over-year tourism revenue was up 6.8% statewide. We also personally saw many more people "shopping around" and taking a first look at homes in the Valley this past spring. This tells us that we will see increased sales in the coming months and years as people move forward with their plans.

6) Rental Affordability. People are also migrating to Arizona because of our rental market. California has five of the ten most expensive rental markets in the country. For example, a one-bedroom apartment in the Los Angeles area averages $2,249, while in San Francisco it's closer to $3,400. Comparably, in Phoenix a one bedroom runs about $830 a month and the median rental price for a single family home is $1,485. It is no surprise that our rental occupancy rates are above 95%, rental rates are continuing to rise, and developers are putting billions of dollars into building more apartments.

7) 1031 Exchanges. The Phoenix Business Journal posted an article in late July about the significant increases in 1031 money coming in from California. We have also felt this surge. Some investors just want out of California altogether, while other investors are just seeking better cap rates in medical, office, retail, industrial or multifamily units and are flocking to take advantage of the opportunities they see here. We are also seeing many of those investors pick up personal residences in the Valley as well.

8) Traffic + Gas Taxes. California has two of the top three worst cities in the country for traffic – Los Angeles and San Francisco. While we think our traffic might be challenging, our great freeway infrastructure was designed for growth. Our average commute time is about 26 minutes compared almost an hour in Los Angeles. Also, gas in Arizona is an average of about 70 cents per gallon less than California.

For all these reasons, we believe more people will flock to Arizona from more expensive states. What does the influx mean for those of us here in the Valley? We believe the California migration will continue to support our growth and property values here for years to come. Housing will not get less expensive, so if you are thinking about moving or investing, now is a good time to plan.

We are happy to help you think about next steps, take you out for a preliminary look at properties on the market, and give you an idea of what your home is worth. Call us any time – we are available seven days a week to accommodate your schedule.